Other Products and Services
Effective March 2017, you may find affiliate links to vendors selling books and other products and services. When you link to the vendor from this website and make a purchase, it will  provide me with a small percentage of additional income. This possible income will support, among other necessities, continuing education, website updates, blogging and other kinds of writing that may be helpful to WordPress website owners.
This is a new learning experience to have affiliate links. The goal is to only promote products that are related to improving quality of life in the area of technology. This phrase "improving quality of life" is relative to each individual, yes, that is recognized.
Please do not spend any money on these products or services unless you decide they benefit you.
Current Affiliate Links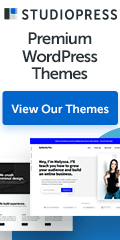 Studiopress Themes. Shawn uses the Genesis Framework from Studiopress to design themes specifically for her clients. Studiopress also sells amazing pre-built themes of all kinds, which Shawn highly recommends. Purchase those themes from this link and hire Shawn to build your new WordPress website or convert an old site to a new site. Contact Shawn for further information.